Plastic Card Solutions for Business
Top-quality plastic cards at competitive prices. Whether you're looking for custom plastic cards, magnetic stripe encoding, barcodes or scratch off cards, Branded can help you create the perfect card to support your business.
Types of Plastic Cards…
Customer Loyalty Cards Key Cards/Access Control RFID/Smart Cards Custom Gift Cards VIP Cards Discount Cards Magnetic Stripe Cards Parking Permits ID Badges Plastic Business Cards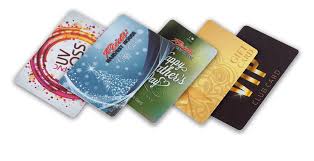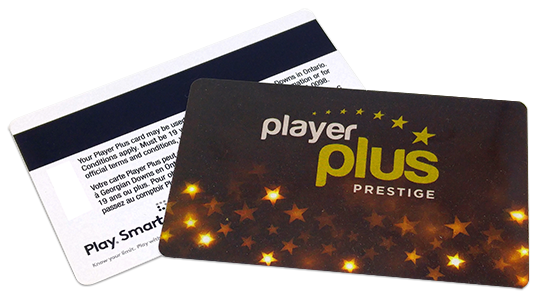 Magnetic Stripe Encoding
Magnetic stripes or mag stripes, are the dark strip of magnetic material on the back of gift cards, loyalty cards and membership cards, which are used in conjunction with a POS system. They are also used in access control such as hotel key cards or ID cards. Choose between high-coercivity (HiCo) or low-coercitivity (LoCo).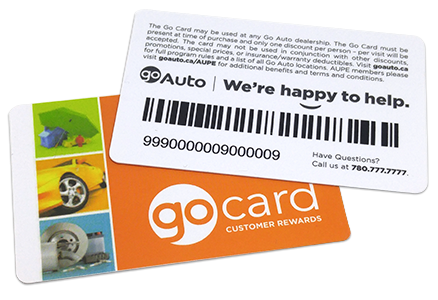 Barcodes & Variable Print
Adding your customers names, account numbers and more is commonplace with plastic cards, with the addition of barcodes you can use your barcode scanner and it will bring up the information stored on your POS system. We can apply personalization to gift cards, membership cards, ID cards, loyalty cards, and more.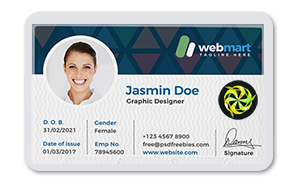 Security Holograms
For added security, include a hologram on your card. A hologram refracts the spectrum of light making them eye catching.  Our strongest fraud-prevention feature, holograms cannot be duplicated by any known printing technique, and provide quick and easy authentication with the naked eye.
Plastic Card Features & Options
Plastic Cards offer a wide range of card features & options.
Card Material
We offer a variety of card materials to choose from, including environmentally friendly card stock. PVC is our standard card material, which is manufactured primarily of recycled PVC material.
Clear
Clear Layered
Black Core
PVC
Blank – Plain White
Card Thickness
Select a card thickness that's right for you. A thicker card has a more substantial feel. However, when cost is a consideration, we offer a variety of thicknesses to choose from. The standard plastic card has a thickness of 30mil (CR80). This is the thickness of a credit card. We also offer 12mil and 18mil. Smart Cards (RFID) are typically 34mil. Keep in mind that not all print options are available on every card thickness.
Speak to a Plastic Card Expert
Our team will walk you through the process to determine what plastic card options are right for you.