Do Promotional Products Get Results?
You've invested in promotional products (or are considering the idea) and want to know whether you're make a good decision. Are you really going to see results?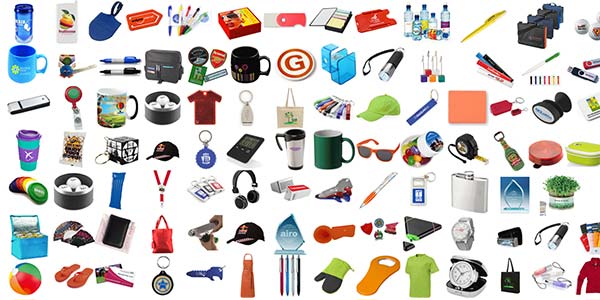 of consumers keep promotional products for more than a year
Keep Working Over Time
Unlike print marketing, such as postcards and brochures which are typically viewed once or twice then tossed away, promotional products are designed to keep the customer engaged, often being kept for months or even years depending on the item.
of consumers own 1 to 10 promotional products
Has Anyone Seen My Pen?
We all know that "perfect pen". The one that feels just right and writes super smooth. We try to keep it close, not wanting to let it out of our sight. But we also know that "perfect pen" never lasts… it always seems to disappear. You ask around, "Has anyone seen my pen?". And you get the same silent stares every single time. Yup! That "perfect pen" is gone. Did you know, that most "perfect" pens are promotional products? Yup! Someone received that pen as a gift and it's slowly making its way around the office and sharing its message as it goes.
of consumers are more likely to do business with the advertiser
Be Seen All Day Long
While tv & radio ads are effective, your potential client must be watching or listening at the exact moment your ad is being played. Promotional products on the other hand can be kept at home or the office where your client can interact with your item daily and often multiple times throughout the day. This repetition is what helps you stay on their mind and builds your credibility.
give unwanted items to someone else
Sharing is Caring
Another great advantage to promotional products is their superior pass along quality. Even if your recipient doesn't want the item, they are more likely to give it to someone else than throw it away. That means your message isn't lost – it reaches more and more consumers while increasing your brand awareness and exposure.
of consumers want to receive promotional products more often
Who Doesn't Love Free Stuff?
Have you ever gone to Costco just to eat their FREE samples? Of course, you have! Screamed at the top of your lungs in hopes to win a FREE t-shirt at a sports game? Yup! That too!
Let's be honest, everyone loves FREE stuff! The same is true for promotional products. Whether it's a free pen, water bottle or hat, we're taking it home and showing every one of our friends what we got for FREE. So, when that item is branded with your company name, logo & contact information – you can guarantee that friend is looking to see which company they need to visit.
83% of consumers like receiving promotional products
Your Clients Will Thank You
Canadians are known to be extremely polite, but when was the last time your clients thanked you for watching your tv or radio ad? Receiving a postcard or letter? NEVER! But… when they receive a custom t-shirt or tote bag, baseball hat or cooler, you get to hear those two magic words, "Thank You". Yes, they just thanked you for advertising. They just thanked you for giving them a product they can use, while advertising for your company.
Get Started With Promotional Products
For more information, visit our Promotional Products Page or call (905) 302-9797 and speak to a member of our team.
Your Team at Branded Marketing & Promo Inc.